My New Desk by StandDesk
I have been looking for a new desk for awhile. Working from home I do not get to go into an office, or walk around to meet up with coworkers. I found myself sitting for way too long which hasn't been best for the low back and leg pains I experience.
I heard from a friend that getting a standing desk may be something that would be good. Standing desks come in all shapes and sizes but I knew from the start that I wanted a dedicated standing desk and just not a riser (one that sits on an existing desk).
Upon doing research there were quite a few companies I began to research. StandDesk.co Autonomous and Fully were the ones I based my feedback on as they met my requirements of a few things, mainly price.
There are quite a few resources to start your search. Here are some i used.
and of course the company websites themselves.
In the end i ended up choosing StandDesk.co's StandDesk Simple with the Brown Bamboo top. They do give you the option of just buying a stand and using your own top separately. However I was not up to the job this time around to find one, there is a lot of recommendations to use ones from Ikea, but I wanted to get a whole package that would be protected and warrantied through one company.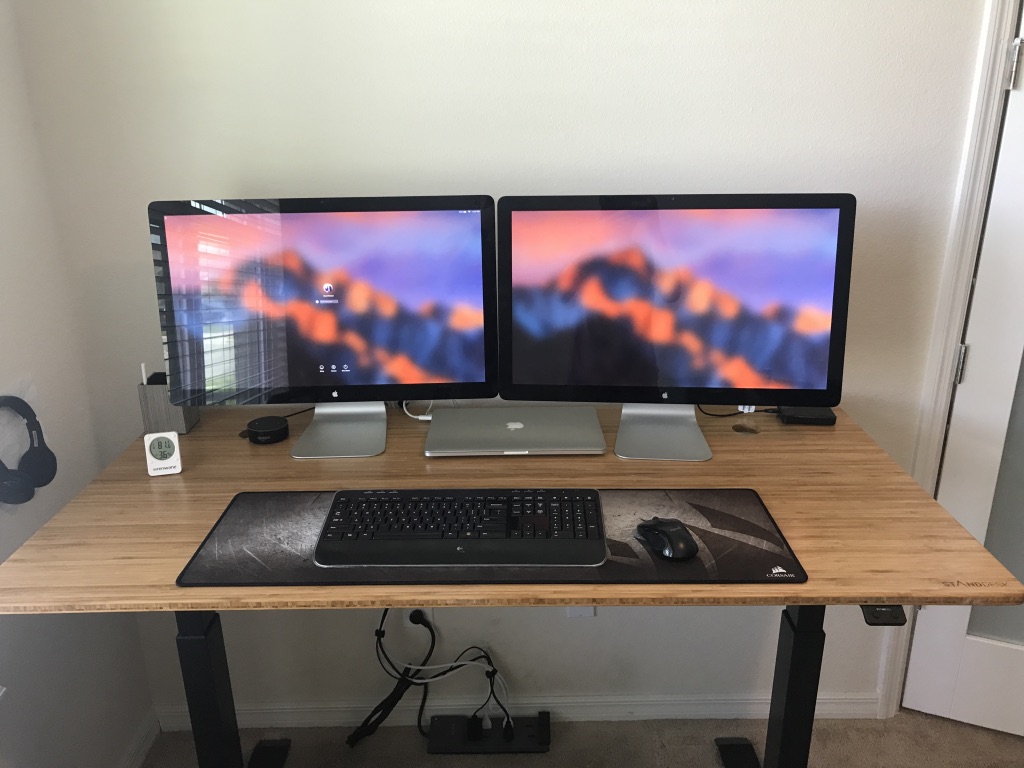 One great thing so about StandDesk is some of the other companies offer a 1 year warranty on a desk in this range. StandDesk offers a 30 day full price guarantee, and a 5 year warranty.
Another positive about this desk was the installation. Doing my research I read about nightmares installing some standing desks. It was compared to Ikea instructions with many pieces and being very difficult. I was surprised to have a very nice instruction book included that was extremely clear. The install probably took me somewhere between 30-60 minutes as I had children running all over the place during the install.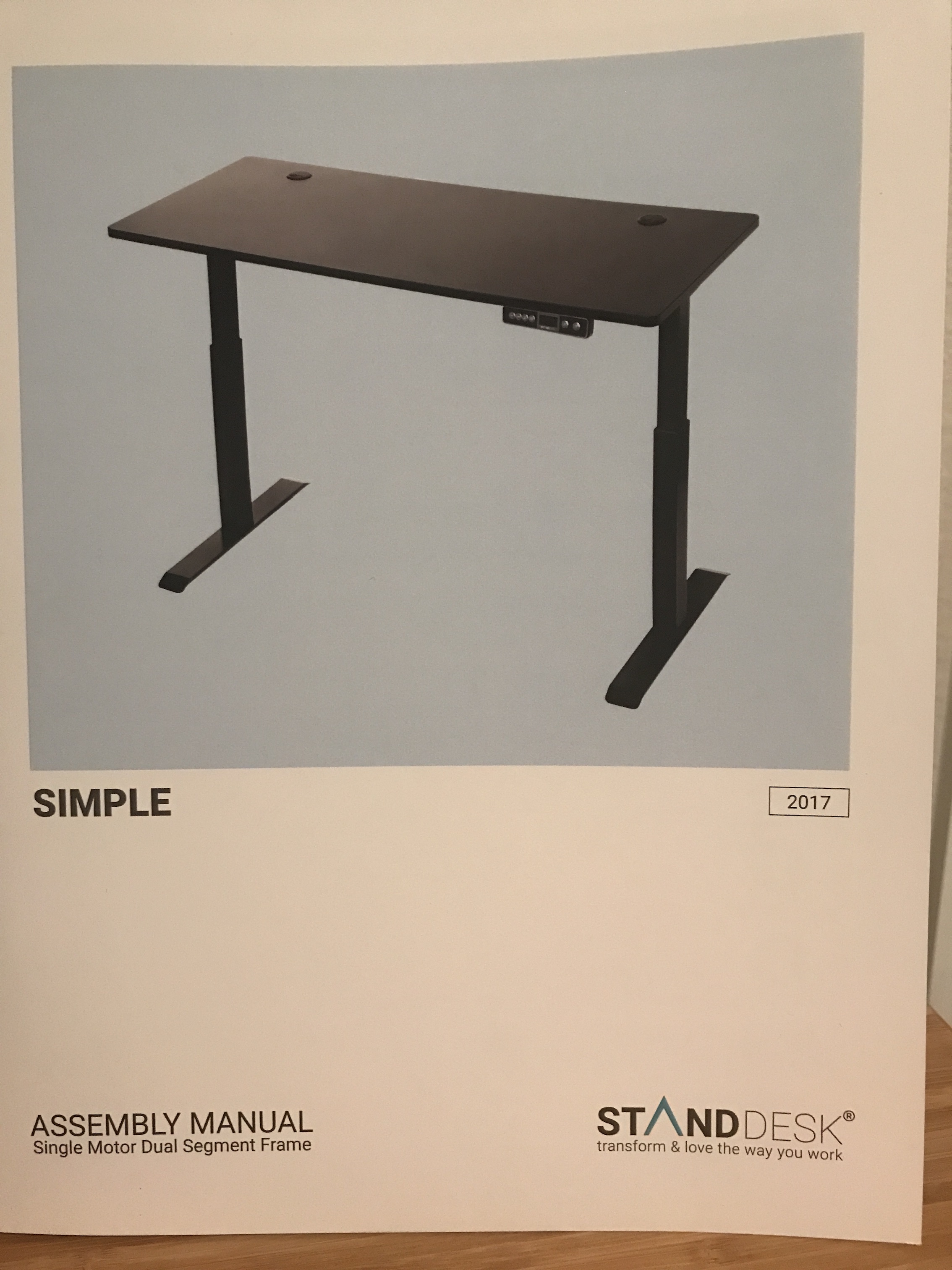 In the end I am very pleased with the desk and quality. The support team reached out as soon as I placed my order and tracked my shipment, the day it was delivered they sent me a personal message making sure it arrived properly and if I had any questions about the installation to contact them at any moment.
If you are in the market for a desk, I would definately check them out!
If you use the following referral link, you can also save $30.
comments powered by

Disqus