Unable to Update to vCenter Server 6.5 U2d on VCSA
---
When trying to update your vSphere 6.5 environment to vSphere 6.5u2d it may show that there are no available updates.
When you check for updates whether using the URL or CD-ROM Repository you may see Latest updates already installed on vCSA, Nothing to stage/install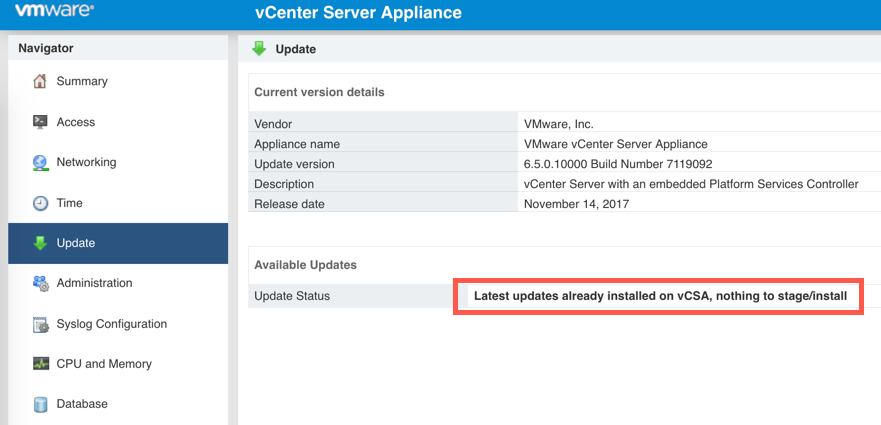 This issue is due to the method the vCenter Server Appliance (VCSA) 6.5 update feature processes build numbering prior to VCSA 6.5 U1d. Some builds have been fixed such as 6.5f and 6.5u1c when we corrected issues for the root password expiry. However any 6.5 build less than 6.5u1d will be affected by this bug.
Rest assured we have a workaround and its quite easy. For more information lets look at KB59659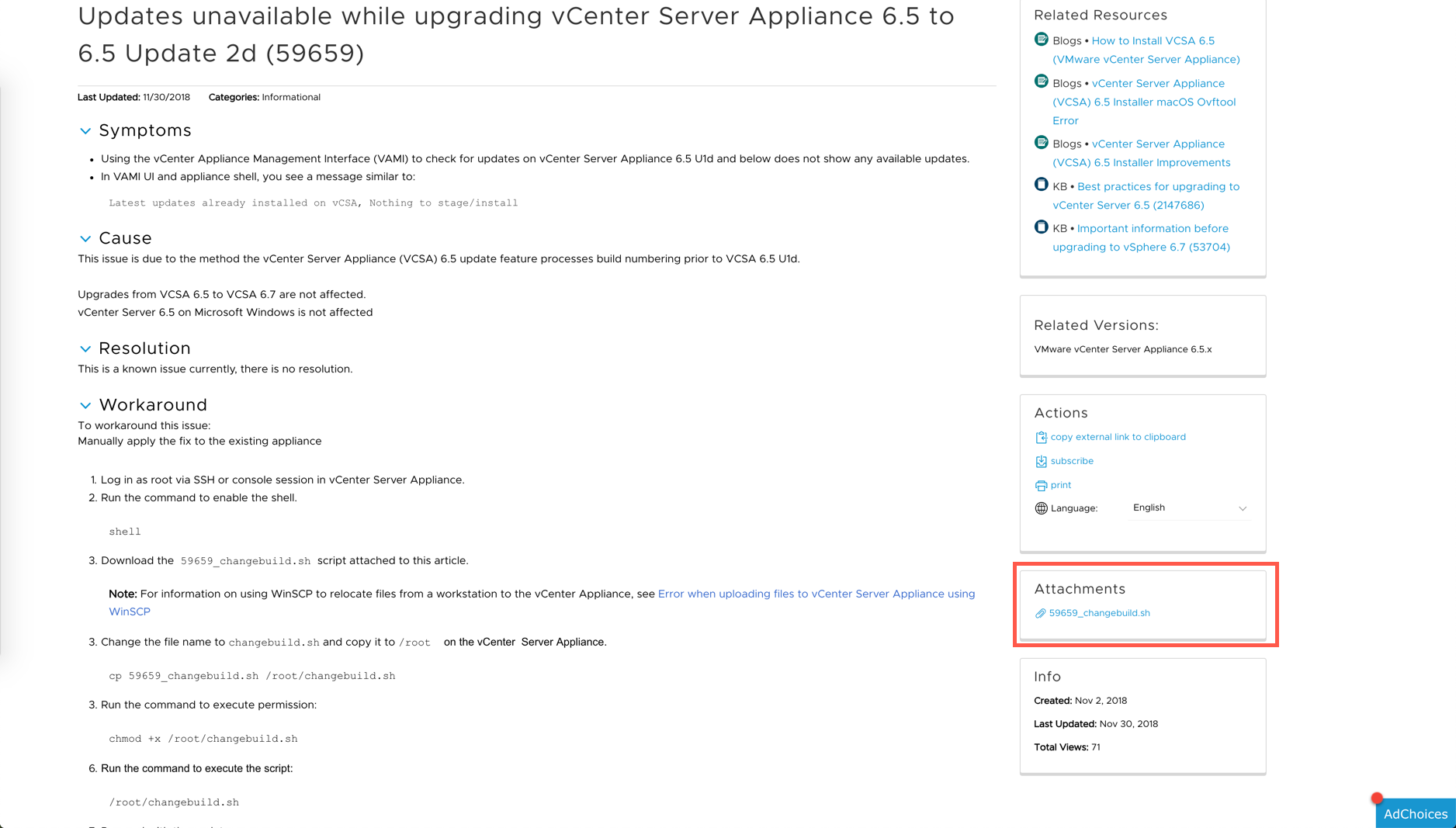 Log in as root via SSH or console session in vCenter Server Appliance.
Run the command to enable the shell. shell
Download the 59659_changebuild.sh script attached to this article.
Using a supported tool, sftp/scp the 59659_changebuild.sh to the VCSA.
Change the file name to changebuild.sh and copy it to /root on the vCenter Server Appliance. cp 59659_changebuild.sh /root/changebuild.sh
Run the command to execute permission: chmod +x /root/changebuild.sh
Run the command to execute the script: /root/changebuild.sh
Proceed with the update.
Note: For information on using WinSCP to relocate files from a workstation to the vCenter Appliance, see Error when uploading files to vCenter Server Appliance using WinSCP
Hope this helps if you come across this issue.
Share this post
comments powered by

Disqus
See Also