VMworld 2019 - Sessions and Events
---
VMworld US 2019 is just around the corner and the session acceptance emails have just been sent out. Check out this post to see how I will be engaging with our customers at this years events!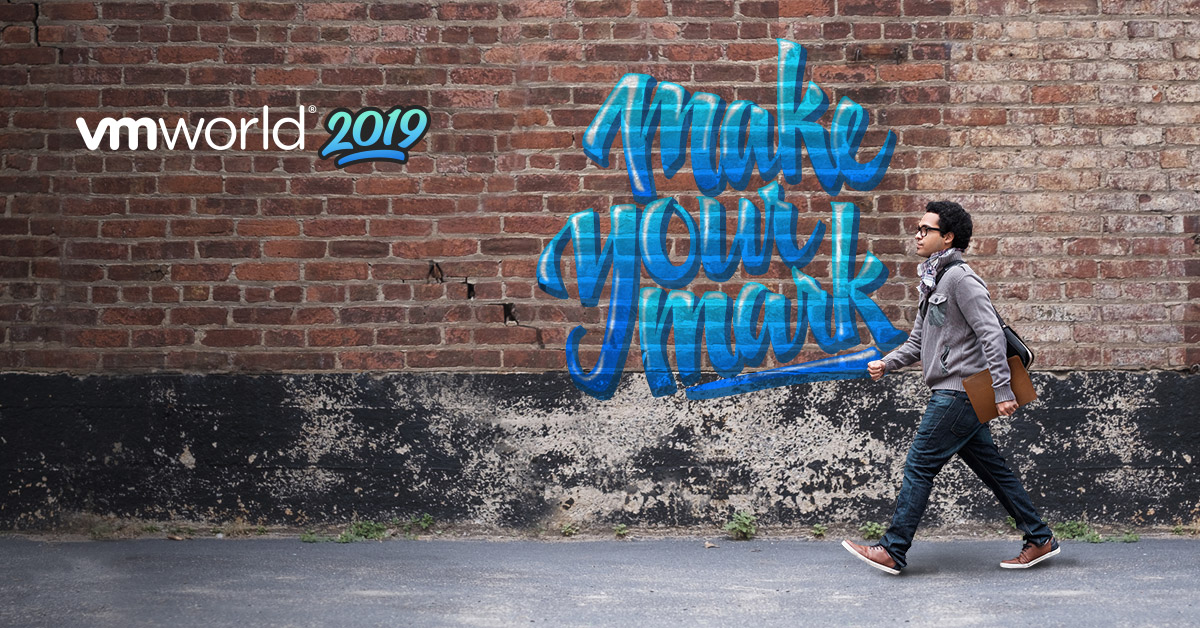 Adam Eckerle has a great post on our VMware vSphere Blogs on how to Get Prepared for VMworld 2019 US.
Below are my sessions that have been accepted, this page will be updated as schedule builder goes live and if any other sessions are accepted.
Automating vCenter Server Appliance Update Lifecycle with APIs and PowerCLI
**[US: CODE1817U with David Stamen](https://my.vmworld.com/widget/vmware/vmworld19us/us19catalog?search=CODE1817U)** VMware vSphere 6.7 included new APIs to handle VMware vCenter Server Appliance patching. Based on these APIs, I created a Postman collection and PowerCLI module that can interact with them. Join this session to see how you can manage your vCenter Server Appliance at scale with APIs and PowerCLI.
Planning for a Successful vSphere Upgrade
**[US: HBI1462BU with David Stamen and Kev Johnson](https://my.vmworld.com/widget/vmware/vmworld19us/us19catalog?search=HBI1462BU)** Does upgrading your VMware vSphere environment seem like an overwhelming task? Armed with the correct knowledge, it doesn't have to be. Join us as we review resources that will help get your environment running the latest and greatest version of vSphere. During this session, you will gain new insight into tips and tricks, resources, and best practices to prepare and implement successful upgrades.
Upgrading your vSphere Environment: HM Health Solutions' Experience
**[US: HBI1464BU with David Stamen and Doug DeFrank](https://my.vmworld.com/widget/vmware/vmworld19us/us19catalog?search=HBI1464BU)** HM Health Solutions is a leading provider of health and wellness services as well as the second largest integrated delivery and financing system in America. During this session, you will learn how they were able to upgrade their VMware vSphere environments to vSphere 6.7. Learn about what it took to plan, coordinate, and execute their upgrade, which included VMware NSX, VMware vRealize Automation, and vRealize Orchestrator.
4 Hour Workshop: What's New in vSphere, and How to Upgrade to the Latest Version
**[US: HBI1812TU with David Stamen and Kev Johnson](https://my.vmworld.com/widget/vmware/vmworld19us/us19catalog?search=HBI1812TU)** With VMware vSphere at the core of your data center and its integration with products such as VMware Horizon, VMware Site Recovery Manager, and VMware vRealize Suite, upgrade time can be overwhelming. What resources can you use to prepare? What order should you update each component? What do you need to know about VMware vCenter high availability, PSC convergence, or file-based backup and recovery? Where do you start?
Also dont forget, there will be plenty of other vSphere Lifecycle related sessions! Here some of my additional recommendations
What's New with vSphere?
US: HBI2893BU
This session is a VMworld staple. Come find out what's new with the most robust and widely adopted virtualization platform in the industry. This session will provide a high-level overview of new and existing features, direction updates and changes, tech previews, and other critical data points (such as end-of-support reminders) that will help you stay on top of VMware vSphere in 2019. Don't miss your chance to get the latest and greatest details on vSphere.
VMware Tools: The Lowdown
US: HBI1540BU
In this session, we will be running the gamut of everything involved in VMware Tools. Find out why you should install, which versions you should install, when to upgrade, how to minimize reboots, how to manage at scale, and much more.
The Next Generation of Lifecycle Management for vCenter Server
US: HBI1973BU
Upgrading to a new VMware vSphere version can seem daunting, but it doesn't have to be. In this session, we will provide a technical preview of the next generation of vSphere lifecycle tools that will help successfully guide you through your vSphere upgrade.
A Practitioner's Guide to vCenter Server Architecture
US: HBI2227BU
The foundation of a VMware vCenter Server environment is a well-architected VMware vSphere single sign-on domain. With the recent announcement of the deprecation of external Platform Services Controllers, it's important to understand how to transition to VMware's simplified, recommended topology. In this session, learn about the tools available to help you transition from an external deployment model to an embedded deployment model. Find out strategies and best practices related to designing and implementing linked mode, multisite, and multidomain that align to your business requirements. This knowledge will serve as a guide to reduce the unneeded complexity for existing and greenfield environments.
Deep Diving in What's New with vCenter Server
US: HBI2217BU
In this session, you will learn about the all-new features and capabilities in the latest VMware vCenter Server release. We will deep dive and showcase improvements to the vCenter Server topology, including the tooling available, certificate management, performance and scale, and much more. You will receive guidance and best practices along with a peek at more potential enhancements beyond this release.
HCI Upgrade: Let's Simplify and Automate the Mundane
US: HCI2256BU
VMware vSphere Update Manager performs zero-downtime patching and upgrading of VMware ESXi clusters, and is a very popular update tool for many VMware environments. VMware engineers decided to integrate vSphere Update Manager into VMware vSAN with one goal in mind: Simplicity. In this session, we will discuss this integration and how software, driver, and firmware update catalogues are managed by vSphere Update Manager. Learn how integration with vSAN Health provides a safe upgrade path. We will also cover best practices for two-node, stretched cluster, and fault domain configurations. Join Paudie and Gourav as they discuss these concepts in depth from both an engineering perspective and a practical real-world perspective.
Share this post
comments powered by

Disqus
See Also