vExpert 2020
I am honored to have been selected as a VMware vExpert once again for 2020!
This is my eighth year as a vExpert (2013,2014,2015,2016,2017,2018,2019 and now 2020). It has been great to see the community grow and the amount of vExperts increase. Although I'm no longer employed at VMware I plan to still support the VMware community in any way I can. I plan to put more blogs on the personal blog this year and am excited to see folks at whichever industry events I am able to attend.
I look forward to connecting with all the new vExperts this year!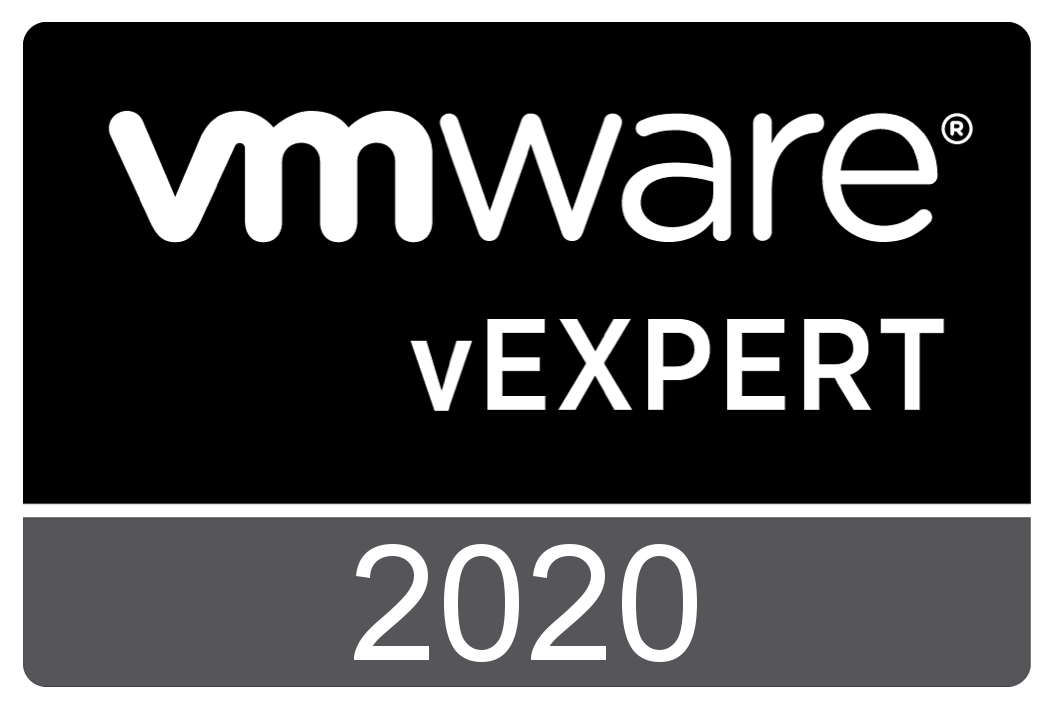 comments powered by

Disqus
See Also