What's New in the Pure Storage vRealize Operations Management Pack 3.0
Released on April 15, 2020 the long awaited Pure Storage vRealize Operations Management Pack 3.0 is here!
This release is an update to bring support to vRealize Operations 8.x line of code. There are no "new" features outside of the updated compatibility. A future release of the Management Pack will bring support for some of the new features such as vVols.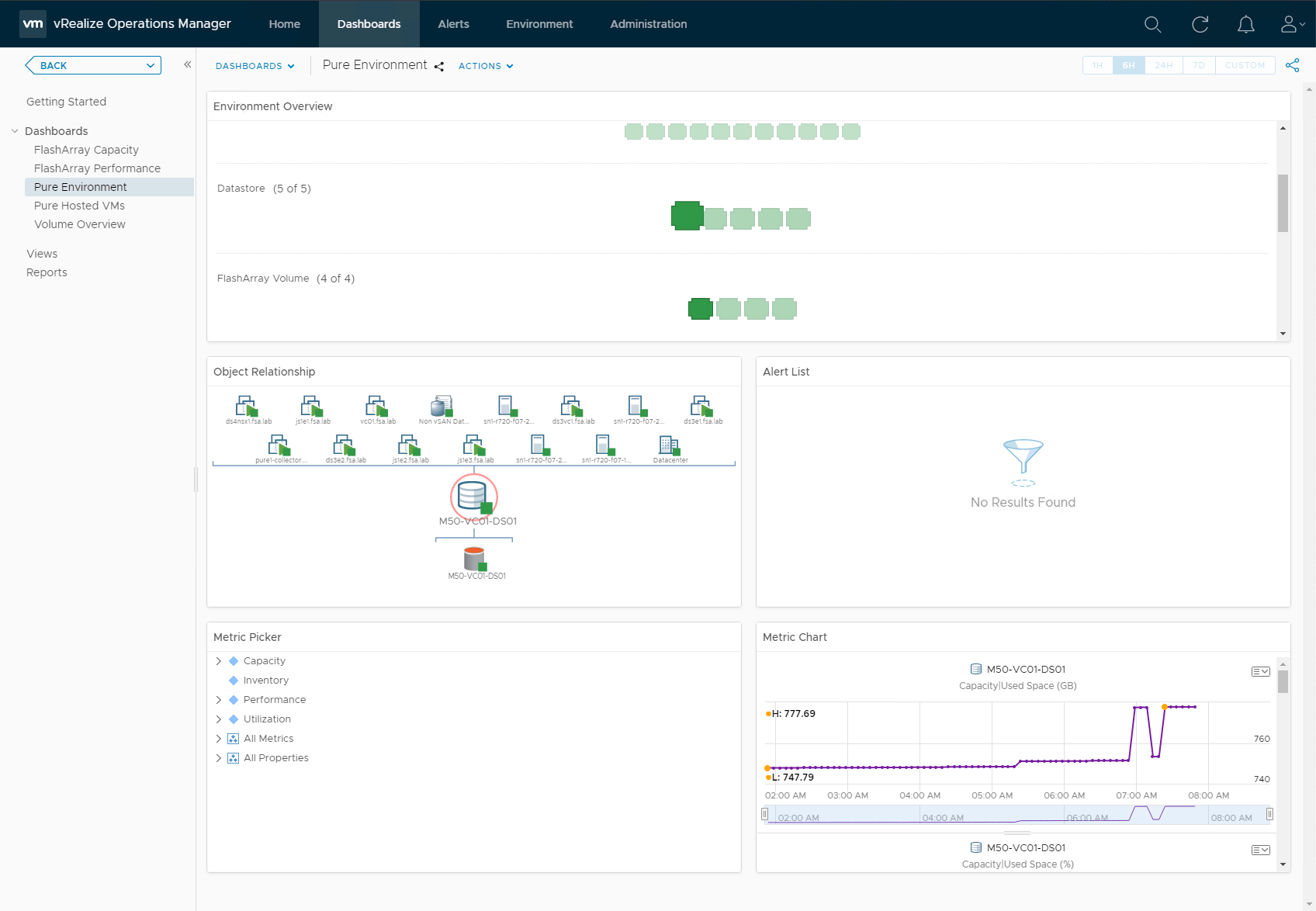 The Release Notes
3.0.0 Release Notes for the Pure Storage FlashArray Management Pack for VMware vRealize Operations Manager (vROps)
What's New
Support for vROps 8.0 and 8.1
Fixes
Addresses an issue where average bandwidth for read and write operations on Pure Storage objects are incorrect (CSG-203)

While reviewing performance metrics for Pure Storage FlashArrays and volumes, the read and write bandwidth is reporting the values in TB/s rather than MB/s. A change to the underlying formula has corrected this issue.
Known Limitations / Issues
Alert definitions resolve to invalid URLs
NVMe-oF backed datastores appear in vROps but not in all Pure Storage Management Pack dashboards.
vVol datastores / Protocol Endpoints (PEs) do not show up in the Pure Storage dashboards or statistics. (Not supported until vROps 8.1)
Compatibility
This release is only supported for vRealize Operations 8.0 and 8.1. If using vRealize Operations 7.x you must use a previous Management Pack for vRops.
VMware Compatibility Guide Listing for Pure Storage Management Pack for VMware vRealize Operations
Wrap Up
Ever since I started at Pure Storage this has been one of the most requested updates, now that it is available I am looking forward to more updates to our vRealize Suite 8.x Integrations! Is there something you would like to see in a future release? Leave a comment below!
comments powered by

Disqus
See Also